The Outcome
"These learners are the diamonds. Entrepreneurship is one means to fight against the problem of unemployment and stagnant growth in services/jobs," said Sanjiv Sharma, Joint Director, SDIT
As an outcome of the pilot, most students started their businesses during the pandemic. 21 sustainable businesses were identified, of which 20 were women-entrepreneur-led. The average revenue/month/business was ₹4000+.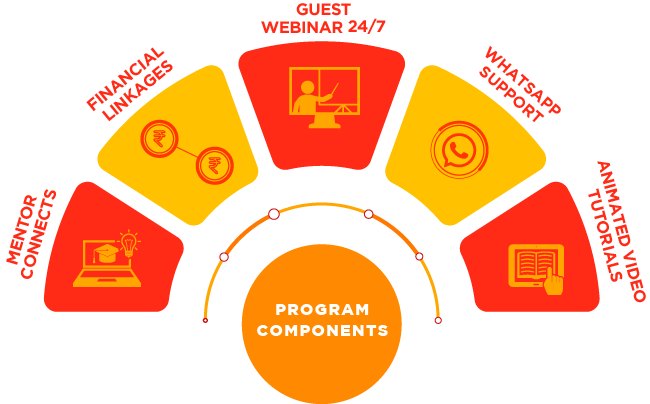 The Way Forward:
Scaling up
Following the success and learnings from this pilot, SDIT initiated a new 3-year program, Udhyami Haryana with Udhyam Learning Foundation as the knowledge and implementation partner.
Now, students from 25 ITIs (in the 1st year) will participate with an aim towards better futures, while developing an entrepreneurial mindset. In the pre-incubation, 3175 have already have been selected into the Udhyami Haryana program. The aim is to build incubation infrastructure within ITIs to lead the way for the ITI ecosystem to generate more entrepreneurs in the country.